'Swaddle & Burp' Muslin Blanket – Sweet Snail (x3)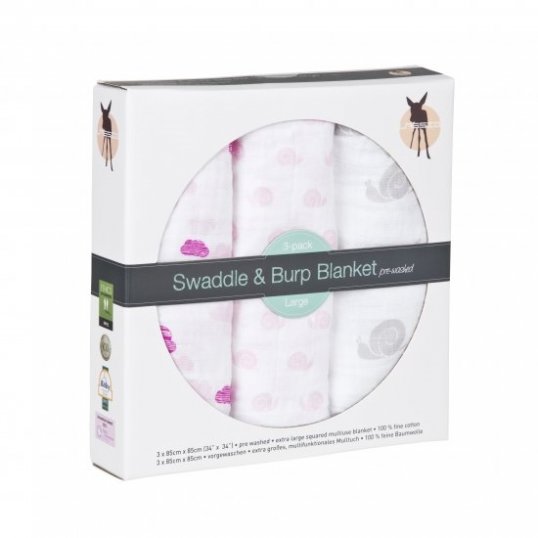 'Swaddle & Burp' Muslin Blanket – Sweet Snail (x3)
Lassig muslin swaddle and burp blankets are unlike ordinary receiving blankets. They're made from soft, uniquely woven cotton material. This special breathable material used gives them the ability to become softer with each wash. Seriously!
Parents will love their versatility, and find that their uses are endless: from swaddling and naptime, to play time and feedings, Lassig muslin blankets will quickly become an irreplaceable essential.
Sold in Lassig's beautiful "Swaddle & Burp" box as a set of 3 and available in various patterns combinations: Big Elephant, Sweet Snail, Tree Fawn and Summer Dream Boy/Girl.
Size: 85 x 185cm
Material: 100% Cotton muslin
Contains: 3 x 85cm sq muslins
In stock