Activities in Clare
1. Moher Hill Open Farm, Liscannor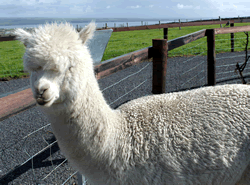 How about heading up to the coast this weekend. Why not pop into Moher Hill Open Farm, where you can spend the afternoon amongst a wide range of friendly animals big and small. This amazing little farm is an excellent little get away for all the family. Teach and educate your little ones about traditional farmyard animals and exotic ones too!! You can even feed, pet and hold some of the animals. There is so much to see and do at Moher hill farm, you are guaranteed a fun, cheap and cheerful day! www.moherfarm.com
Prices: Adult- €8 / Child- €8 / Child under 3- €6 / Senior Citizen- €6
Address:
Moher Hill Open Farm
Cliffs of Moher Road,
Liscannor,
Co. Clare
Telephone: (065)7081071 Mobile: (087)2258347
2. Clare Water Sports, Ballyalla lake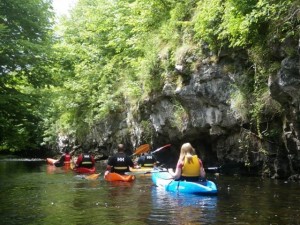 Get out, get fit and get active this summer! Clare Water Sports located on Ballyalla Lake is a fantastic opportunity for you and your kids to work as a team. With sports such as kayaking, canoeing and stand up paddling the whole family will have a laugh learning and experiencing new activities together. Find out more here:
Phone: (085)1485856
Email: clarekayakhire@gmail.com
3. Dolphin watching, Carrigaholt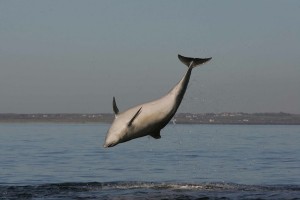 Surprisingly dolphin watching ranks quite high as a popular pastime with over 13 million people watching dolphins annually. And WOW is it an experience that any person should take part in, young or old. Dolphin watching in Carrigaholt is a must do activity and will keep your kids alert and attentive for the entire journey. How can you resist these cute, harmless animals?
Phone:
(065)9058156
4. The Beach

If the weather is splitting the rocks, what better way to spend the day then at a child's favourite spot; the seaside. A fun day for all is guaranteed! Why not go all out? Bring your swim suits, buckets and spades, picnic treats, beach chairs and blankets. Let your kids experience the texture and feeling of sand between their toes, the splash of cold salt water on their body and find little starfish in rock pools. The beach has endless advantages for young children such as it opens their awareness to the world around them and how it works. Another being that your little one will gain an early life long appreciation for nature if exposed to different environments at a young age, and hey, who doesn't want our kids to appreciate nature!! So it's time to pack up the car, and take off! Make the most of the sunshine while it's here. Fabulous beaches which may be near you include Lahinch, Spanish Point, Kilkee, The White Strand Doonbeg and Fanore.
5. Dennis Den Funworld, Ennis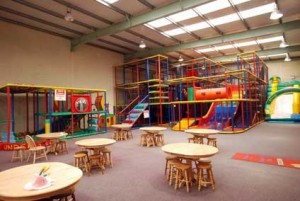 Sadly, summers in Ireland will not be entirely filled with sunshine, sun cream and 99's. For every sunny day we get certainly expect two rainy ones! But we must not let the rain stop us from having fun. At Dennis Den Funworld Ennis, hours of indoor fun are guaranteed! With the toddler's area and adventure land, Dennis Den Funworld is suitable for all kids under 12. Mum and Dad can also relax with a tea or coffee whilst their kids have fun. Find out more information below:
Telephone: (065)6829648
Email: info@dennisden.ie
Address: Block D, Quin Rd Business Park, Ennis.
6. The Farmyard Corofin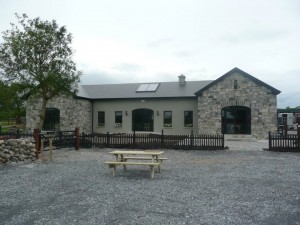 Are you looking for a memorable and stress free day? Then the farmyard, Corofin is ideal for you and your family. Spend the afternoon watching farmyard animals in their natural environment here at this wonderful farm. Groom the animals, get involved in a treasure hunt, and even learn how to milk a cow! The farmyard Corofin is an ideal spot to spend the day and is suitable for all ages.
For more information and inquiries contact Darragh and Aisling Quinn through the preferred methods listed below:
Address: Dabrien, Corofin
Phone: (065)6798030
Mobile: (087)7413618
Email: info@thefarmyard.ie
7. Nature Walks around the county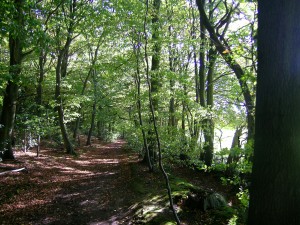 Spend the evening out strolling in one of these gorgeous walkways near you. Take in the spectacular scenery and nature whilst being active and keeping your family fit at the same time. Your little ones will love freedom as they can run and play with the nature safely. It is highly important to get the body moving to stay fit and healthy. Kids must also be encouraged to interact with the environment in a safe way, so later that when they are older they can protect the flora and fauna around them. Listed below are some fabulous, worthwhile evening strolls which may interest you:
Dromore woods, Ruan.
Kilone Abbey, Ballyea.
Cliff walk in Kilkee.
Burren National park.
Cratloe woods.
 8. The Cascades, Lissycasey.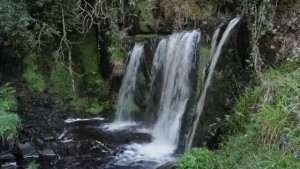 After your Sunday roast, why not take a spin out to The Cascades, Lissycasey. Experience nature at its finest in the country side The Cascades is an named Ecology Park home to some of Irelands wildest animals, including the pine marten, and other endangered species of plants. Allow your children to use their senses, as the will see, feel, smell and hear many new plants and animals, inturn broadening their love for wildlife and nature. The Cascades, Lissycasey is located 17km west of Ennis, on the N68 Ennis-Kilrush road.